The idea behind this site is to show you how to use MotionBuilder to transform sensor data from a mocap system into the actions and emotions of a character.
When people are watching a character on screen, they're not interested in the technology: the size of the capture volume, the resolution of cameras, the number of markers, the accuracy of the data, the amount of facial blend shapes. All they really care about is, can they identify with the character and understand what they are doing and why they are doing it.
To be a skilled motion editor you need to help an audience forget the technology and connect with your character. You must translate the performance of an actor in a mocap volume into the thoughts and gestures of a character. Yes, the animation needs to be good, have squash and stretch, anticipation, overlap, appeal, etc. But if there isn't a reason behind it, an emotion or objective, then it's just nice motion on a moving object.
Hi I'm Simon,
Over the past 20+ years I've used Motion Capture and MotionBuilder to help bring hundreds of characters to life at some of the world's leading VFX, Video Game and Motion Capture Studios, including DNEG, Sony Interactive, and Centroid Motion Capture.
I enjoy sharing my knowledge and passion for mocap and animation though, my website, YouTube Channel and Online Courses.
I also provide more tailored training and advice for companies and individuals, as well as talks and masterclasses for schools and universities, regardless of previous experience.
In addition, I can offer guidance and supervision at any stage of a motion capture project, including planning and budgeting, shoot directing and supervision, and data processing and delivery.
For more information, you can find me on IMDB and Moby Games or connect with me through LinkedIn or via email.
I look forward to talking mocap and MotionBuilder with you soon…
---
Films
Video Games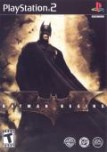 Talks & Lectures